A Walk through Scripture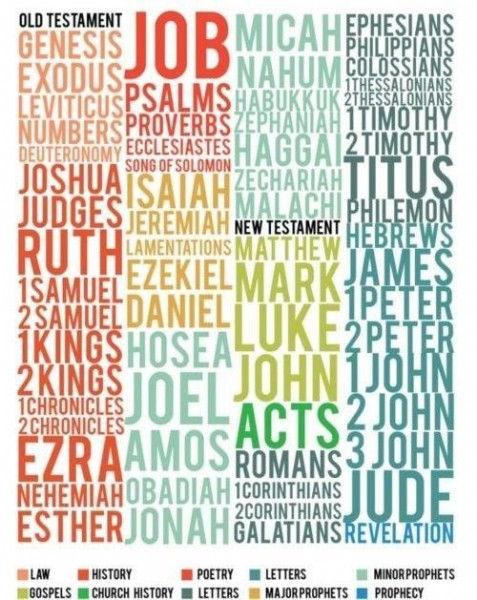 God call us to know Him and we do this by knowing His Word!
Keep this Book of the Law always on your lips; meditate on it day and night, so that you may be careful to do everything written in it. Then you will be prosperous and successful. Joshua 1:8
Combat Biblical illiteracy, learn and teach your congregation what is in the Bible!
Welcome to a new Bible Study, "An Overview of the Bible." This will be a walk through the basics of Scripture. A two year study through the Bible, year 1, the Old Testament, year 2 New Testament, a basic overview of each book and its main themes.
Why? The average Christian does not know the Word of God. They are new to the faith and or get their information from sloppy pastors, false teachers, presumptions, TV, and feelings but not directly from God's True truth, a problem with Christianity in America in general.
Consequently, faith comes from hearing the message, and the message is heard through the word of Christ. Romans 10:17
Purpose: It is the endeavor of this study to do a cursory walk through the main streams of God's Word the Bible. Gain a deeper understanding of the themes, main thoughts, calls, commands and applications to know Christ and live for His glory. It will follow an inductive format with notes and outlines too.
The Bible seems too foreboding and overwhelming for many. People get flustered, discouraged and thus rarely venture into the great story ever told with the greatest meaning we could ever possibly gain. Thus, the Word sits empty of use and void of interaction for us the people it is meant to impact and equip. Thus, after over thirty years of delving into it, teaching it to countless people all over the world, I have honed a simple studies series that we can go through the Bible from Genesis through Revelation and see what are the main themes, promises, precepts and applications we can make.
We will follow and inductive study format as I present this to you. That is I come to the Text and to you without any theological agenda or proof to claim. Just open up the Bible and let's examine what is being said. I will do my best to shed some light on what did that mean to the original hearers and readers of the Bible. Sometimes over two thousand years removed by language and culture we may not understand something or assume that the Bible is not saying at all and thus miss God's amazing and wondrous treasures.
We have the incredible privilege to here and know God personally through His Word!
The Bible is our principle platform for our encounters with the Almighty Who has something precious to say to us, and we must hear it excitedly! We are to get into God's Word because it is the framework of the Living God. His principles, calls, and plans for us to know, grow, prosper in our lives and churches are in its pages. We must do our best to immerse ourselves to meet Him, to know Him, to internalize His precepts and live them out for His glory and our mutual benefit. Therefore, we must listen, learn, and do ...
The call to be Transformed
Nehemiah 8; John 3:30; Romans 12:1-3; 2 Timothy 2:15; James 1:22-25
We meet with God for the expressed reason to be transformed by the renewing of our minds. This is an act of worship for us to think right without distractions or personal agendas; look upon God as our Loving Lord Master as well as Motivator. Then we will be able to grow through the ordeals of life, the ups and downs focusing on how can I be approve to focus on what God's will is, to know Him, place Him first and foremost as His prime pleasing and perfect will. As to be ...
Biblical curriculums to help us in knowing and applying the Word of God, the Bible into our lives!
How and Why we Study the Bible
Session 1: Beginning your walk through Scripture
Session 2: How to study the Bible
Session 3: The Power of Transformation from His Word
Session 4: Introduction to the Bible
Old Testament

Session 13: The Exodus

New Testament
Impressions from God's Word 1 Beginning your walk through Scripture
Impressions from God's Word 2 How to study the Bible
Impressions4.pdf Introduction to the Bible
Impressions5.pdf God the Creator!
Impressions6.pdf The Fall!
Impressions8.pdf Abraham
Impressions9.pdf Abraham and Faith
Impressions10.pdf The Patriarchs
Impressions11.pdf Joseph
Impressions12.pdf Moses!
Impressions13.pdf Exodus!
Impressions14.pdf The Ten Commandments
Impressions15.doc The Law!
Why the Bible bans those foods and has weird laws?
Impressions16.pdf The Tabernacle
Impressions17.pdf Sacrifice!
Join us on our journey on a Walk through Scripture