---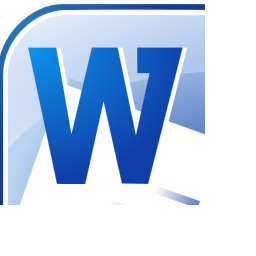 Word Documents of our Pastoral Resources
Preparing Bible Studies and Sermons: How to learn all you can from God's most precious Word! All that you need to be a great expositor of God's Word and develop and lead your own informative and challenging Bible Studies and sermons.
Building the Pastor up
Teaching and Preaching
The basics, start here
Our main resource to help you know and teach the bible effectively
How to Outline Scripture handout
Inductive Bible Study
How to Lead Inductive Bible Studies
Advance Sermons & Bible Study
Exegetical Bible Study Methods
Discipleship: How to grow in your faith and spiritual maturity and teach others to do so too!
(Below links are not working, we are fixing them, see html resources to the left)
Who is SATAN
Leadership: How to effectively and Biblically lead your church, develop a church growth program, solve problems, build your congregation, and train your leaders!
Bible Studies: There are over 200 lessons! If you use them as sermons or Bible studies for your church, it will take you five years! Five+ years of engaging sermon material for you!
Would you, or do you know someone who would like to translate our materials? Please let us know! Soon many of our materials will be available in Chinese, Spanish and other languages too. Currently, our greatest need is Korean, Russian and African Languages!
---
ITW 'html' Pastoral Resources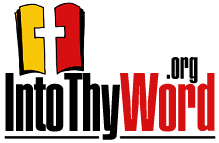 Our Purpose is to Equip and Encourage you, and to bring you our 1,000 plus resources for your devotions, personal growth, and teaching! Basically, we set up this page as simply as we could with ministry categories below and downloadable Word files of our pastor resources on the right hand side. We distribute and use these materials to train and equip pastors all over the world.
Bible Study Methods - A step by step process for you to gain more insights, understanding, and application from God's most precious Word, and then teach it to others! If you have never been to a Bible college or have a Ph.D., you will find our materials insightful and refreshing! We can even show you how to put together your own sermons and Bible studies from scratch and then lead them!
Bible Studies - We can provide you with insightful and challenging Bible studies for your personal growth, which you too can use to hold Bible studies as well as for preparing sermons! And we have several complete Bible study series that are "turn key" - easy to understand and use!
Discipleship - We can provide you with solid studies on how to deepen your faith, live the Christian life, how to go through tough times, and lead others as a child of God!
Prayer - We can show you how to pray more effectively, the various ways and types and models and ideas of prayer and how to lead prayer!
Doctrine - We can show you what the Bible has to say to the new Christian as well as the seasoned pastor!
Church Leadership - We can show you comprehensively how to lead and manage your church effectively to glorify our Lord. From how to develop a vision to how to develop and run programs, all you need to know! We can provide you with real Biblical church growth tools that consultants charge thousands of dollars for, all for you to use for free!
God's Will - We can help you to understand how God works and desires to use you, and you can lead others in the most sought after Christian quest, what is God's will for me!
Youth Ministry - We can provide you with many tools and insights on how to have a good youth outreach and discipleship program!
Devotions - We have devotions from the most solid in-depth Christian writers of all time for you to experience daily along with challenging, insightful articles from us and many other good Christian organizations!
Links - We have over 1000 links to various Christian and non-Christian websites in many categories for your research and study!
Bible Study Aids - And we can provide you with online Bible study and sermon helps, as we have dozens of online commentaries, Bibles, books, and Christian Bible research tools for you to use for free!
Bookstore - We can offer you solid biblical resources at a great discount. You can even do all of your shopping-from books to travel-you will be helping the ministry efforts of training pastors and providing free discipleship resources to Christians all over the world!
Bible Study Forums
-
Would you like to discuss a Bible study in the book of Romans or any other topic? Then check out our forums!